We are a small independent production company that puts the story at the very heart of what we do. Originally formed in Greece in 1997 the company moved to the UK in 2006. We currently produce from script to screen, this includes pre, production and post-production, all in-house. Collectively we have many decades of experience and have worked with clients and companies on a global basis.
We produce for ourselves or as part of a co-production and are happy to take on bespoke project work, whether that's narrative, advertising or even special venue - theatre, AR, VR and beyond. Our past experience goes beyond just film, tv and media, to encompass design, advertising, development and R&D.
We do have an agency side to us too and we balance the two sides to our company - making us ideal for any projects that cross over content creation and development.
We are unable to accept unsolicited scripts.
Katerina Philippou- Curtis
Writer / Director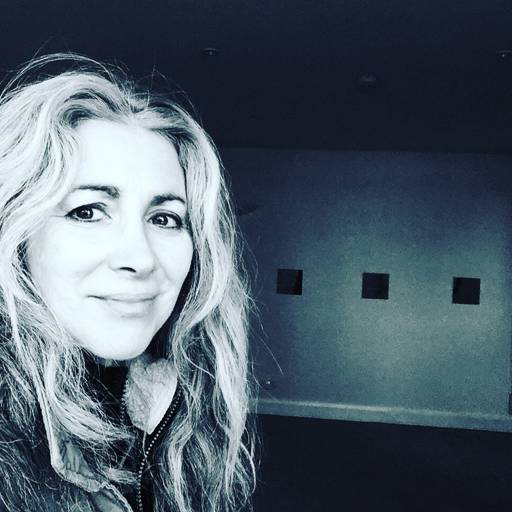 Kat has worked in film and theatre as a writer, director both in Europe and the US. Her work has been shown and performed in major cities worldwide. Kat is passionate about creating stories that are thought-provoking, enjoyable, multi-layered, yet resonate with wider audiences. She often uses allegory to reflect on current events, and whether it is drama or comedy, her language is bold, original and unapologetic.
She has studied Journalism and Psychology at Northeastern University and Film in Denmark and New York. She's been awarded scholarships from the Greek Ministry of Culture and Greek Film Centre, bursaries from NYFA and ARHB which resulted in the Masters of Arts in Drama at UKC. Her first feature, a Greek-British co-production premiered at TIFF. Whether behind the camera, buried in her scripts, or directing on stage, Kat's determination to bring her stories to life is evident and the last 25 years saw her completing numerous award-winning projects, from features to theatre and from music videos to TV pilots. Crossing into TV production is the next step for Kat with long form and short form series in development.
Paul Curtis
Director / Producer / VFX / DoP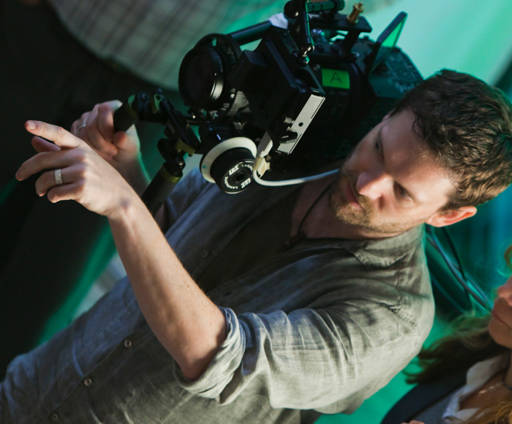 Paul's background is rooted in post-production, design, development, CGI and VFX since the 90s. He's directly worked on features such as Lost In Space, Dragon Charm, Prince Valiant and has consulted on numerous others. He's run a successful international new-media design agency based in Soho, managing creatives for over 20 years.
He has produced numerous global media projects for clients such as Sony, Apple Computer, Emirates, Virgin, Sultan of Brunei, Spice Girls and Anderson Consulting. He has produced TV pilots and theatre and has shot many shorts and Music videos.
His expansive knowledge on the practicalities and technicalities of filmmaking has him on the testing panels for Adobe, The Foundry and some well known camera manufacturers. He has collaborated on new software for grading and worked on new colour science techniques and pipelines.
Whilst we would never suggest that tools supersede creativity, artistry and talent, the right tools for the job are essential.
Over the years we've shot on a huge variety of camera systems. Currently we shoot predominantly within the Red ecosystem but we have and use many smaller specialist cameras. Our lighting package includes Dedolight HMI, Area 48 Remote Phosphor lights, Aladdin Flex lights, Hive Lighting and Digital Sputnik DS1 full RGBW LED and Voyager systems. Our lens family includes a variety from Leica M mount lenses, APO Cine Lenses accessories include Wireless follow focus and monitoring. Sound is based around Sound Devices Mix Pre II offering 32 bit float recording with AKG and Rode mics, wired and wireless. Timecode sync through Tentacle Sync.
As a VFX vendor our main tools are our licenses of Nuke X, we also use Modo, Mocha Pro, PFTrack, Houdini, Resolve and the Adobe suite. In many cases we work closely with various manufacturers from a pre-release and testing perspective and are proud to be included on some advisory councils as well. We are well versed in not only the techniques and use of the tools, but also with development and coding, which means building bespoke post pipelines when needed.